Feminismos frente al discurso hegemónico de los derechos humanos
Palavras-chave:
Feminism, Human Rights, Legal pluralism.
Resumo
In this writing my intention is to analyze the hegemonic discourse of the recognition of human rights and the role that it has played in the struggles for women's rights, to critique the monistic vision of law; that it has tried to homogenize the women's movements, that mostly do not fit within what is imposed by the standards that the same law sets, particularly the feminist movements and the struggles of indigenous women. I will intend to explain that the human rights of women that had been recognized by the Law has taken as its foundation a hegemonic discourse, which has been limited to a feminism that focuses on the vulnerabilities of only a generic group of women, but which has made them invisible the other women who experience specific disadvantages, circumstances and vulnerabilities (based on social class and race). I will try to address what legal pluralism implies for the hegemonic discourse of human rights and what it must imply for the human rights of women, and feminist movements.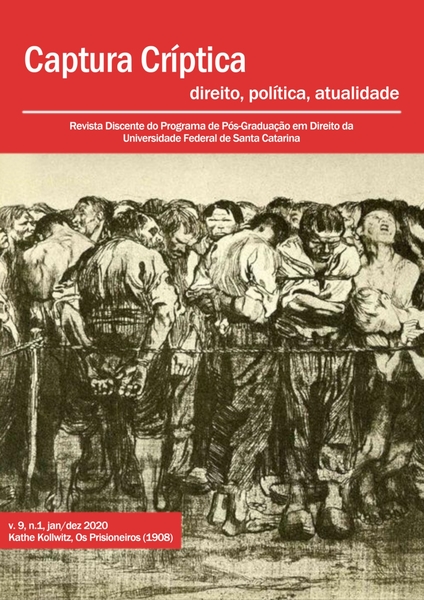 Downloads
Licença
Copyright (c) 2021 Belinda Camarena Belinda
Este trabalho está licenciado sob uma licença
Creative Commons Attribution 4.0 International License
.
Os trabalhos publicados na Revista Captura Críptica estão sob a Licença Creative Commons Attribution-NonCommercial-NoDerivatives 4.0 International.